Contact Spiros Law, P.C.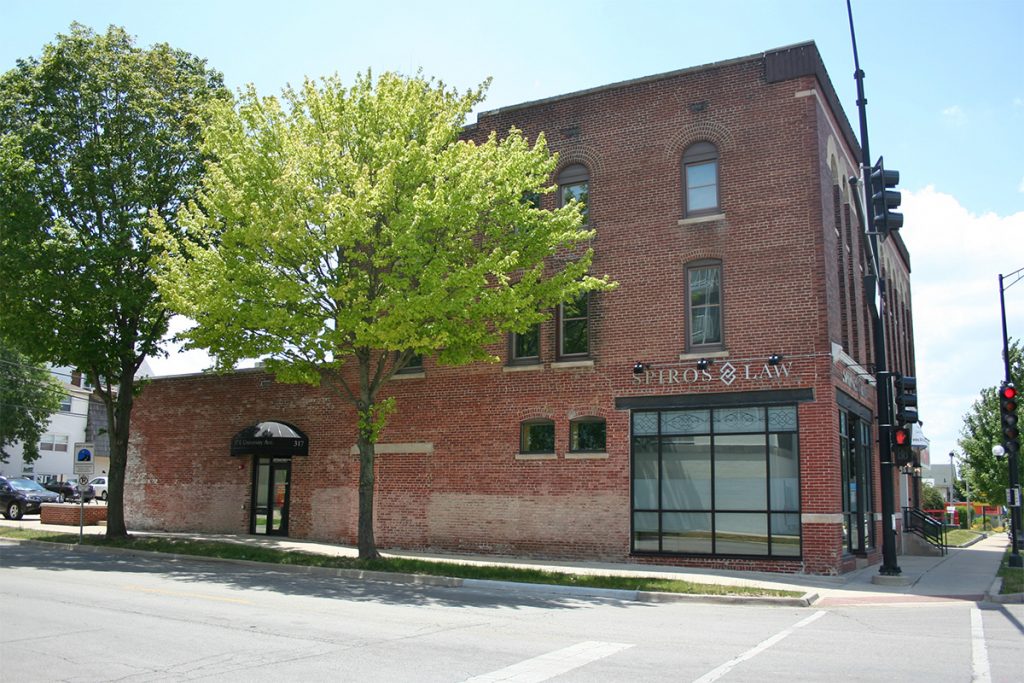 Champaign Office
317 E University Ave
Champaign, IL 61820
Phone: (217) 328-2828
Fax: (217) 443-4545
Map & Directions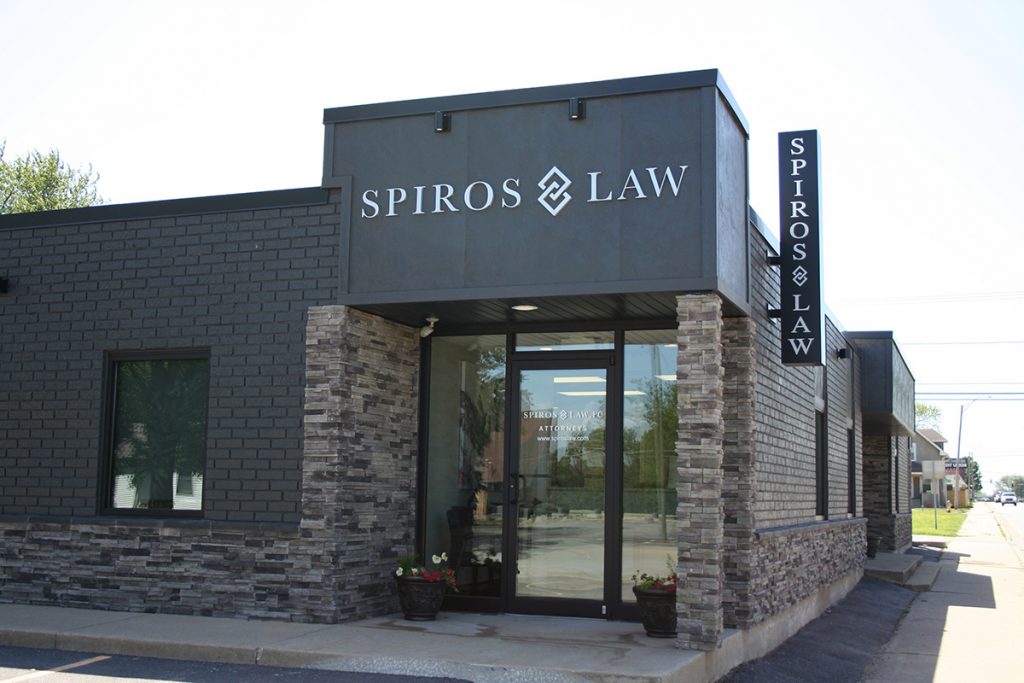 Kankakee Office
1230 W Court St
Kankakee, IL 60901
Phone: (815) 929-9292
Fax: (217) 443-4545
Map & Directions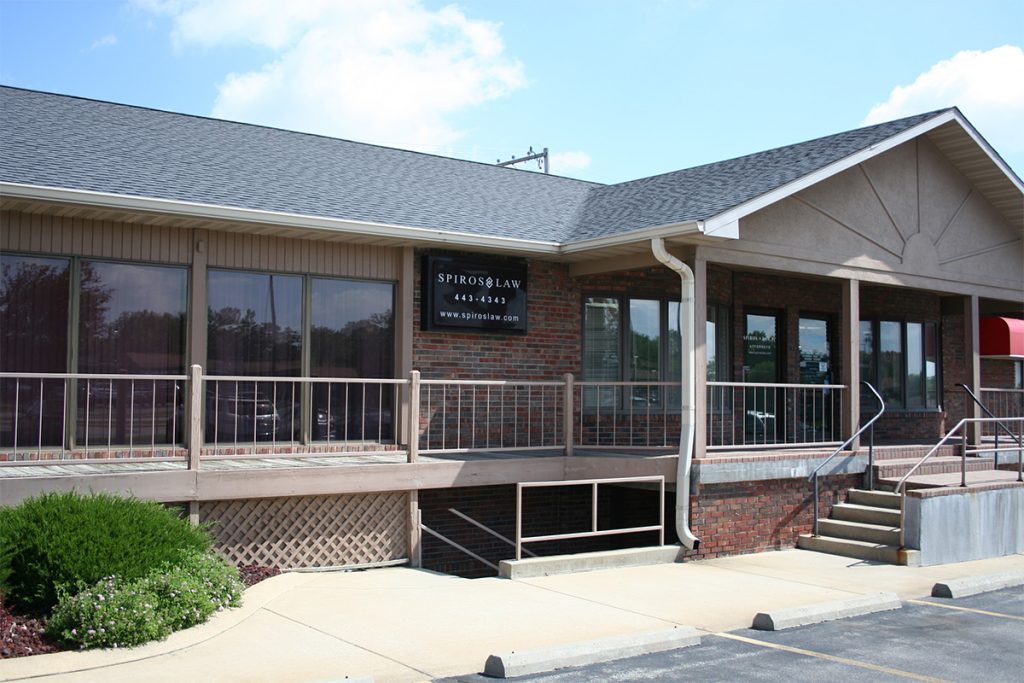 Danville Office
2807 N Vermilion St #3
Danville, IL 61832
Phone: (217) 443-4343
Fax: (217) 443-4545
Map & Directions
Contact Form
Our Reviews
Kevin Morris
12:53 29 May 19
Exceptional service. Well beyond expectations. Thank you!
Debra Scalzo Grove
03:37 25 May 19
During this difficult time dealing with my mother's death, Patricia Gifford of Spiros Law was compassionate and very helpful. It took awhile to resolve the issue but it turned out with a very positive and great results. Thank you for all your help and expertise.
Ashley Phillips Smith
20:43 12 Mar 19
The staff at Spiros Law was always friendly and courteous. We were well informed and kept up to date throughout the entire process! Highly Recommend!
Debra Birge
04:10 08 Feb 19
Great people to work with! Got more money than I expected. Always quick response to my questions. Highly recommend Spiros Law.
Bob Andrews
20:21 13 Dec 18
No one ever expects to be in a car accident, especially while sitting at a stop sign. But life sometimes has other ideas. Luckily, I was close to a hospital and my disabled husband made the calls that got us there. We both were only concerned about each others well being.When we returned to Danville we were recommended to Spiros Law. We worked with William Schmidt who was laid back and listened well. Bill also explained things in a manner that I could just about understand. Actually, he explains the law and procedures well.We'd recommend Spiros Law as the best place to put your trust if circumstances in your Life take an unexpected turn.
Jay Nachos
13:26 10 Dec 18
A few months ago I walked into Spiros Law with no appointment at all. Was introduced Sandra K. Loeb within five minutes of waiting. Told her about my situation, answered questions (she said I had a case), and filled out paperwork for about an hour and half. Went back two weeks later to tell her more about my situation. Get a call about a month later from Sandra K. Loeb. saying that they've came to agreement on the case. Do to the contract I can't tell you much more from here on like the agreement and if we won the case or not (but let the 5-Stars answer that for you).The Spiros Law place was Very Clean, Friendly Secretaries, A++ Service all around, I highly recommend SANDRA K. LOEB and Anyone else at Spiros Law.Well Thanks Again,Jonathan.
Abigail Graham
21:49 07 Dec 18
Sandra was an excellent lawyer, she took my case even though it was risky, many lawyers would have not, we tried everything we could, she worked hard, as did I, but we did get a settlement and she listened to me to push for more which made a difference. Sandra and her team are hard workers and I recommend them.
XuanYao Zhang
08:48 05 Dec 18
Nice staff and I have had the pleasure working with Miranda for my case. Hiring her helped me tremendously and I could stay focused on my academic work.
Hannah Belanger Pfefferle
23:10 01 Dec 18
Bill Schmitz is incredible! He personalized my experience and made my personal injury case as smooth as it could be. If I needed another lawyer, I would go back to him in a heartbeat! He was caring and compassionate and had my best interest in mind, not just his wallet. 5 Star rating for an incredible staff and service! Extremely pleased with Spiros Law firm! Highly recommend their practice for anyone who needs a personal injury lawyer!
Zachary Craven
02:10 03 Nov 18
Ms. Soucie is absolutely amazing. She is always there to answer questions and her knowledge and drive never fails to impress me. Highly recommend!